PVD Anodzied Aluminum
V series product is Anometal's latest developed aluminum product with superior reflectance, which is above 96%, even can reaches 98% maximumly. The main uses of the V series of ultra-high reflectance products include optical lighting, electronics, automotive, aerospace and medical. The distinguished spectral reflectance of V series product greatly increases the photosynthetic efficiency utilization of lighting, optics and solar facilities, enhances the quality and extends the life span of products. It plays a good part in saving energy and reducing energy consumption, etc. V series product meets need of high reflectance of aluminum products from clients.
V98-LED adopts the latest PVDF technology. It is the latest ultra-high reflectivity aluminum material developed by Anometal which its reflectivity is over 98%. It is a material specially developed for MC-PCB substrate. Effectively improve the output and heat dissipation performance of the LED light source.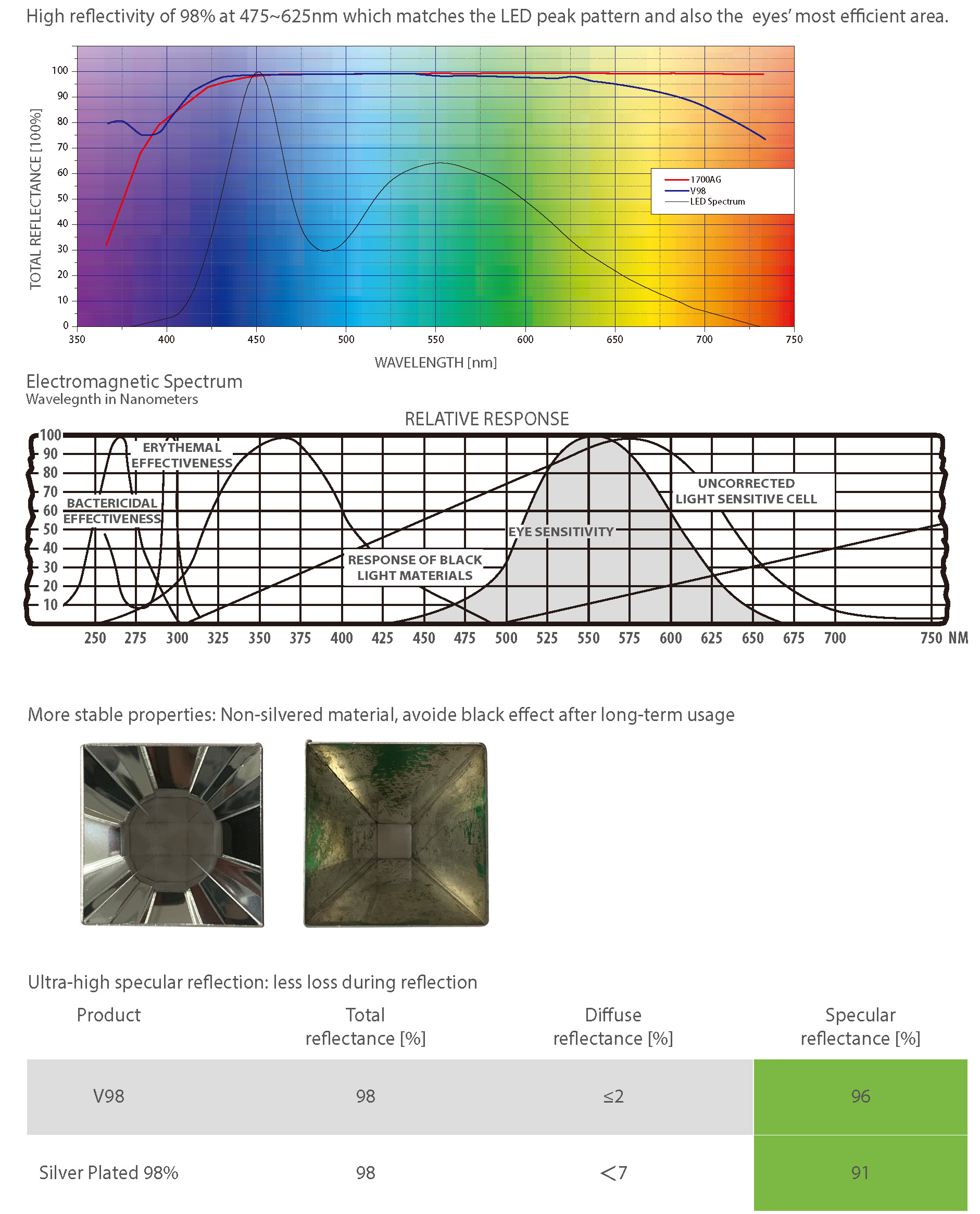 Copyright © 2017 Anometal,All rights reserved.
Anometal Aluminum Co., Ltd 沪ICP备15009323号-1 Tel:0086-21-36162290